I am not a musician. However, back in the day I was.
I was a singer songwriter. I dedicated 15 years to becoming a professional recording artist. My favorite musical time was spent with Doug, Eugene, & JP in the band called Moneypenny (1995-2000). We were predominantly a live band. We regularly played live gigs across Ireland and had huge amounts of fun doing so. We also played national TV and radio a number of times. We released an album and a few singles. I still get (very small) royalty checks from Irish radio stations playing our songs to this day

Just for fun I thought I would post some of our work from that era.
How we looked back in the day: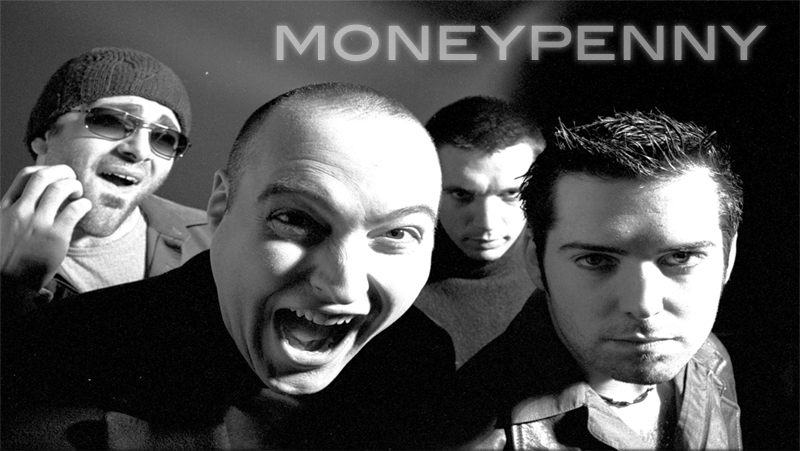 (crazy guys)
Some songs from our second

(unreleased)

album "Julius Glass" (2000)

Bruce Willis – The cult of Bruce Willis. How he saves the human race again and again. Bruce is awesome!
Audio clip: Adobe Flash Player (version 9 or above) is required to play this audio clip. Download the latest version here. You also need to have JavaScript enabled in your browser.
Generation Zero – There are no more generations. There is only Generation Zero, a mash-up of all that came before.
Audio clip: Adobe Flash Player (version 9 or above) is required to play this audio clip. Download the latest version here. You also need to have JavaScript enabled in your browser.
The Snake – About mistakenly dating a girl who looks older than she really is and unwittingly becoming "The Snake"
Audio clip: Adobe Flash Player (version 9 or above) is required to play this audio clip. Download the latest version here. You also need to have JavaScript enabled in your browser.
Head Full Of Alcohol – About being extremely drunk and falling down in a Pixies gig.
Audio clip: Adobe Flash Player (version 9 or above) is required to play this audio clip. Download the latest version here. You also need to have JavaScript enabled in your browser.
I Am A God – About an arrogant bloke called Dave who thinks he's gods gift to women.
Audio clip: Adobe Flash Player (version 9 or above) is required to play this audio clip. Download the latest version here. You also need to have JavaScript enabled in your browser.
A video we made. "Bruce Willis".
MP3 Downloads
Check out my tech startup podcast TechZing
.
Maximise your downtime
by listening to us while you code, commute, work-out or do the dishes!