I had a fantastic trip to Ireland for the new year. During my trip I used an ATM machine to get some cash out. I was surprised by the default cash options. I've been racking my brains and can't seem to come up with any sensible rationale for these amounts. Do you have any idea what the business objectives might be here? (See below pic)
Answers in the comments please!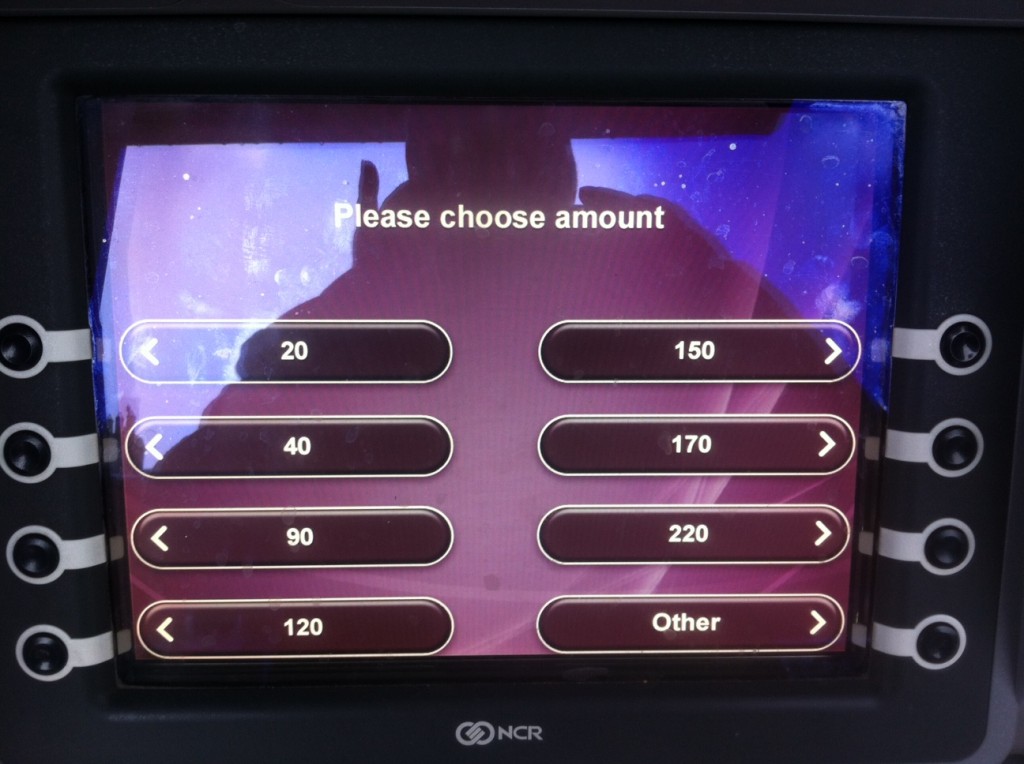 Check out my tech startup podcast TechZing
.
Maximise your downtime
by listening to us while you code, commute, work-out or do the dishes!